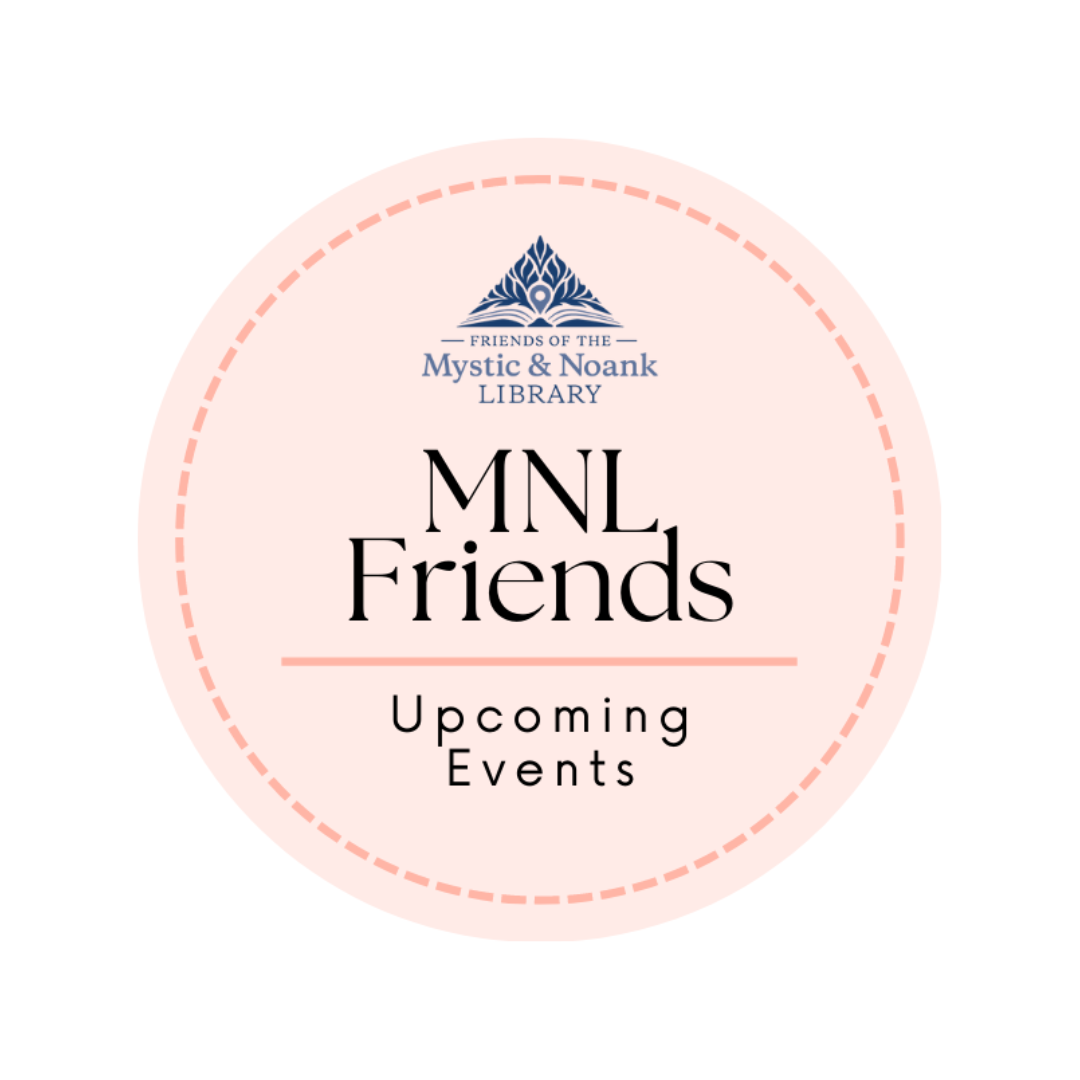 Friends Indoor Yard Sale
Friday March 17 10 a.m.- 5 p.m.
Saturday March 18 10 a.m. - 2 p.m.
The Friends Indoor Yard Sale offers many treasures including household goods, vintage items, pottery, glassware, and art as well as DVDs and music CDs. There will be something for all ages!  All monies raised are used by the Friends to support the Library.
Mystic Irish Parade
March 19th 2023
Join the Friends at the 17th Annual Mystic Irish Parade!
More about the parade:
"The Mystic Irish Parade Foundation, family and friends have honored the holiday joyously in Irish spirit all month long in preparation of the annual parade day! Over a decade ago, a few friends joined together to celebrate their Celtic heritage. In an effort to continue the celebration of their Irish spirit and cultural traditions with their beloved community, they decided to start planning what is now the most renowned parade in Eastern CT and one of the best in New England!
The Mystic Irish Parade Foundation continues to celebrate each year as a 100% volunteer driven organization, supported by team members dedicated to promoting Irish heritage and organizing a spectacular parade for the community! We are always looking to expand our core group, so if you have an interest in helping, please drop us a line. Each year, a sliver of Ireland is brought to the small village of Mystic, Connecticut, and friends and family from near and far celebrate together in support of the Mystic Irish Parade Foundation! This organization is composed of an outstanding team of local residents, business leaders, and community volunteers. The dedicated team plans, executes and delivers an unforgettable Mystic Irish Parade, which has become Mystic's largest single day celebration!
Kicking off at 1 p.m., the parade extends from the Mystic Seaport Museum to the Mystic Art Association. The 2022 Grand Marshal is Alexis Ann, editor and publisher of the former Resident community newspaper! Our honorable Grand Marshal will lead almost 2,200 parade participants as they march alongside creatively designed floats and dance to the Celtic music echoing throughout the village while over 40,000 supporters cheer and celebrate! The 2022 Mystic Irish Parade will be host to outstanding pipe bands -- more than any other parade in the state -- as well as fife and drum units and high school marching bands, local businesses and floats! The parade, funded by proceeds from events, the generosity of local business sponsorships, and the sale of raffle tickets, is an annual celebration that has become a community cultural tradition. Surplus funds from the Mystic Irish Parade are donated to local charities."
Learn more at the MIPA website!
Fourteenth Annual Edible Book Festival
April 2 from 1:30 PM - 2:30 PM
Fourteenth Annual Edible Book Festival at the Groton Public Library, 52 Newtown Road, Groton, CT 06340
What is an Edible Book?
An edible book is a food that can look like a book, be a pun on a book title, refer to a book character, or have anything to do with a book, as longs as it's edible.
Everyone is invitedto create an edible entry -- you can enter as a book group, family, or on your own. Entry forms are available at your library.
Viewing, tasting, and a raffle begins at 1:30 PM. Join us!
Note: Due to COVID-19, tasting may occur outside or be offered in a "to-go" format.
An award-winning event brought to you by:
Friends of the Bill Memorial Library: 860-445-0392 friends@billmemorial.org
Friends of the Mystic & Noank Library: 860-536-7721  friends@mysticnoanklibrary.org
Groton Public Library Circle of Friends 860-441-6750 gpl.circleoffriends@gmail.com
Submit your entry information here or in-person by picking up a entry form at the circulation desk.