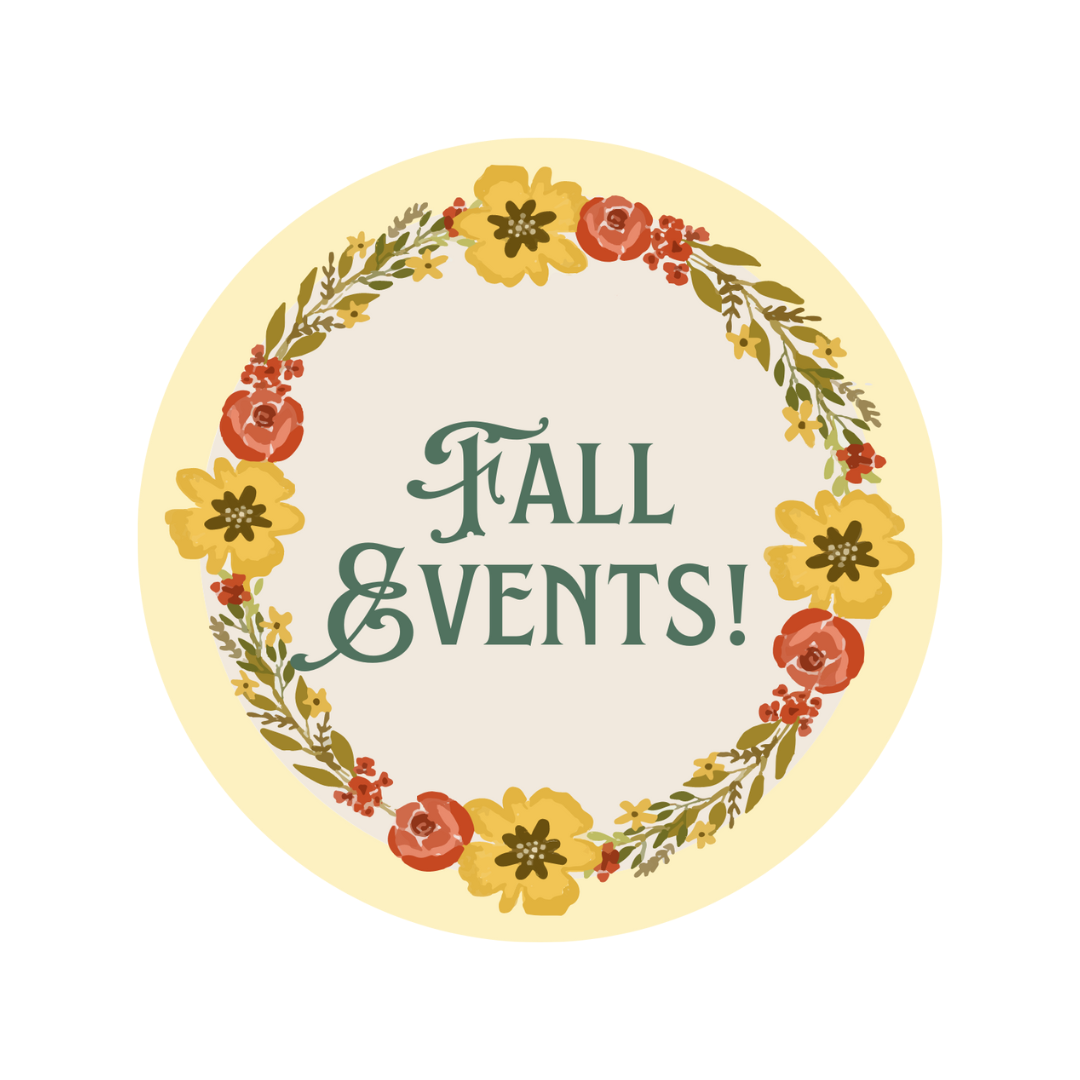 Happy Fall!
Join us this September and October for some fun fall festivities! Events include mushroom foraging, DIY upcyling Halloween costumes for kids, our annual craft exchange, the history of haunted Mystic, a reading from Edgar Allan Poe and more! Check out these programs and register to fully embrace that autumnal mood.
Check out our full event calendar for a list of all our programs.
Let's Upcycle Halloween Costumes Together!
Saturday, October 1 @ 11:00 AM 
Come prepared with scissors and an open mind full of creativity! Come with an idea or come up with one while you're here. All ages are welcome!
You bring: old clothes (i.e. t-shirts, old costumes, sheets, outgrown princess dresses, graduation gowns, old pajamas. etc.), extra fabrics and embellishments!
We provide: Needles, thread, instruction, cardboard, duct tape, scissors, glue and some extra garments/fabrics will be on hand.
We ask that you continue to wear a mask while attending in-person programs. Participants are asked to remain socially distanced and masks will be required until you are sitting with your family group.
Digital Program: The Essential Edgar Allan Poe
Monday, October 3 @ 6:00 PM 
In The Essential Edgar Allan Poe, William Pack exhumes the tragic life and remarkable writings of this American genius. This program is a biography lecture and relies heavily on dramatic story readings to bring Poe's disturbing writing (Tell-Tale Heart, The Raven, M. Valdemar, etc) to life. This program cannot be recorded; you must attend live to listen in on this illuminating talk on one of America's most famous writers.
Registration is required to attend this program. You will receive a Zoom invitation the morning of the program.
The History of Haunted Mystic
Wednesday, October 5 @ 6:00 PM 
Join us for this lecture with Courtney McInvale Reardon, author, historian, and founder of Seaside Shadows Haunted History Tours LLC all about the haunted history of Mystic!  From it's roots in the Pequot tribe, the early violence in the Pequot War and Mystic Massacre through to King Philip's War, the Revolution, the industrial Revolution, the shipbuilding, the Civil War and more, Haunted Mystic's lecture travels through the sites of Mystic's notable residents, creepiest legends and fascinating dark history. Haunted Mystic, Courtney's first book and first tour travel, will be for sale along wtih her other books thanks to Bank Square Books. 
Attend this program virtually by registering on Zoom (link to come).
Magic with Ed Pop
Saturday, October 15 from 3:00 PM  -  5:00 PM
Please join us on the library lawn for a Comedy Magic Show with Ed Pop. Ed Pop's magic show uses a lot of audience participation. The kids are the stars because they make the magic happen. He doesn't just "do a trick" he tells a story that revolves around each trick. It may be a short story or a longer one, but each story helps to bring the trick together! 
Paranormal Investigations: The Truth Behind Investigating the Unknown
Monday, October 17 @ 6:00 PM  
Join us with members of the Eastern CT Paranormal Society for a discussion of the process and reality behind paranormal investigating and how it's much different than what you see on TV! The discussion will include real-life case studies and evidence of the paranormal based on local investigations. 
The Eastern Connecticut Paranormal Society (E.C.P.S.) is a group of paranormal investigators that have come together to find the truth through in-depth investigation techniques. E.C.P.S. relies on not one, but rather several approaches when studying paranormal claims. Their goal is to assist clients through validation and education of what experiences they may be going through. Learn more at easternctparanormal.com
This is a hybrid program, meaning you can attend either virtually or in person. We encourage masks for attending in person.
Register here to attend virtually.